You may or may not remember me talking about
Caroline G. before
. She makes those beautiful bubble necklaces we're all going crazy over.
Back in November, I ordered this gorgeous gray one from her.
I really just wanted to show off my sexy glasses again. ;)
I wear it a LOT and always get compliments on it. It's made well and is a high quality necklace, and it only cost me $10!!! They're regularly $19.99 but she was having a special for 1/2 off and I got it then. I've been impressed with the quality of this necklace and am getting ready to buy some more. I have a turquoise one and a yellow one, as well, but they didn't come from her. I wish they had, though.
So, why am I telling you this? I've teamed up with Caroline G Shop and I have a lovely perk for my readers! If you look on the right sidebar, you will notice a new button that contains a code to get 15% off your purchase at her shop. She has more than bubble necklaces, though, in case you're not in the market for one.
She also has these beautiful teardrop necklaces in several colors....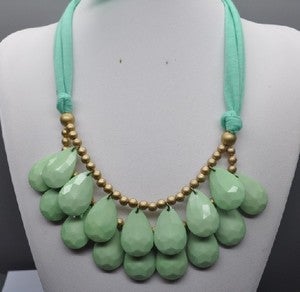 Earrings to match your gorgeous bubble necklace...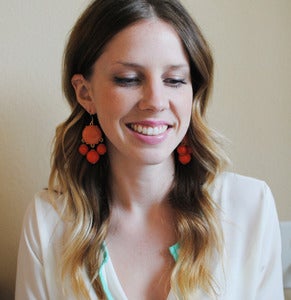 She also makes bows, headbands, and will be rolling out some new ones next month, as well as new jewelry items.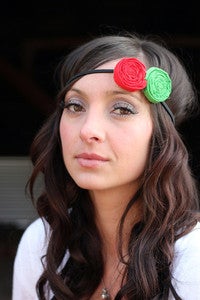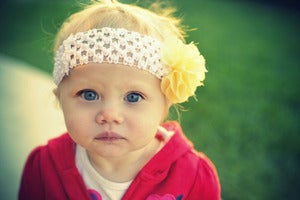 I am excited to share this with my friends, family, and awesome readers!!
Go check out her
shop
and use code
laurenp
at checkout to get 15% off your order!
I will share other exciting things from time to time so be on the lookout!!
Now, head on over and find you something pretty!
Happy Thursday, everyone!