Yours truly has some major dark circles goin' on, y'all.
They've always been there, they're hereditary, and they've only gotten worse over the years. For this reason, the most important part of my makeup routine is concealer. It's one of the few products that I splurge on, because, as I've found, you really do get what you pay for when it comes to concealer. For many
many
years, I used Clinique. Until a few weeks ago. It just wasn't doing the job anymore and I needed to try out something new. I did a little research and made a list of what other bloggers out there liked and ventured to the mall where I decided to try out MAC. The girl at the counter was really helpful and suggested the
Pro Longwear Concealer
.
She applied it under my eyes so I could see how it looked, felt, and worked on me and I was sold!
It costs just a few dollars more than the Clinique I had used for years, but is a far superior product (for my needs, anyway) and unlike Clinique, when I put it on once, that's it. I was reapplying the Clinique periodically because it creased so badly and kind of faded away throughout the day. The Pro Longwear does not crease and the formula is just so much better for me. It's not oily, doesn't fade away, and is easily build-able for extra coverage. It claims that it lasts up to 15 hours and I believe it. I plan to venture out and try the foundation when my current foundation runs out.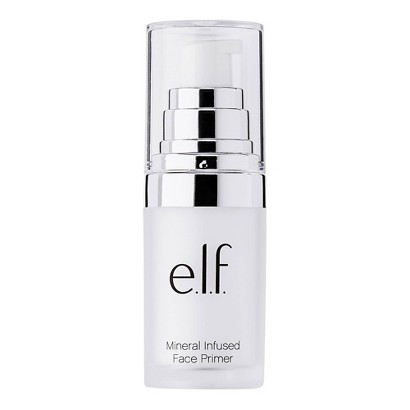 This stuff makes my face feel so soft, makes my makeup go on smoothly, and helps it stay on all day. It just makes for a great, smooth canvas for your makeup.
I love sharing a good thing when I find it, so I wanted to pass these along. The concealer is a bit of a splurge at about $20, but trust me, it is so worth the investment if you have bad dark circles like me! It covers those bad boys and keeps them covered all day! And I'd put the $6 e.l.f. primer up against any of those big name primers that are easily 4-5 times the price.
Have an awesome Thanksgiving week!!