Y'all!! My 3 year blogiversary is coming up on the 14th. SO hard to believe I started this little thing 3 years ago.
I'm going to do a giveaway to celebrate! I will share the details and start the giveaway in the next few days(say, Friday?), scheduling it to end ON the 14th, so I can announce a winner the next day.
I won't give too much of the details away, but I will say it will be a "My Favorite Things" giveaway. OK, I doubt it'll equal the amazingness of Oprah's favorite things, so don't expect a Clarisonic, Coach Bag, diamond necklace or brand new car, mmmk??
So, until I announce the items I'm giving away, you can think back on or read old posts to see if you can figure out what might possibly be considered some of my faves. :)
So get ready, y'all.....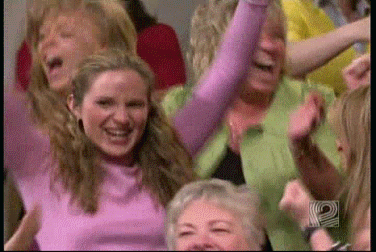 Sorry. I just couldn't stop at one.
And now that I've led you to believe that this giveaway is going to be way more epic than it actually is, tell your friends. Share it on social media. Or don't....that's probably a better idea to increase your chances. ;)
See you back here on Friday for My Favorite Things!!!